Eastern Virginia Agricultural Research and Extension Center
Located near Warsaw in Virginia's coastal plain, the Eastern Virginia Agricultural Research and Extension Center serves Virginia's grain and soybean industries through research and educational programs leading to improved varieties and crop management practices.
Barley and Wheat Plots at the center.
Research at the Eastern Virginia AREC supports the Virginia Tech small grain and soybean breeding programs, along with other research programs, that contribute to economically and environmentally sound crop production.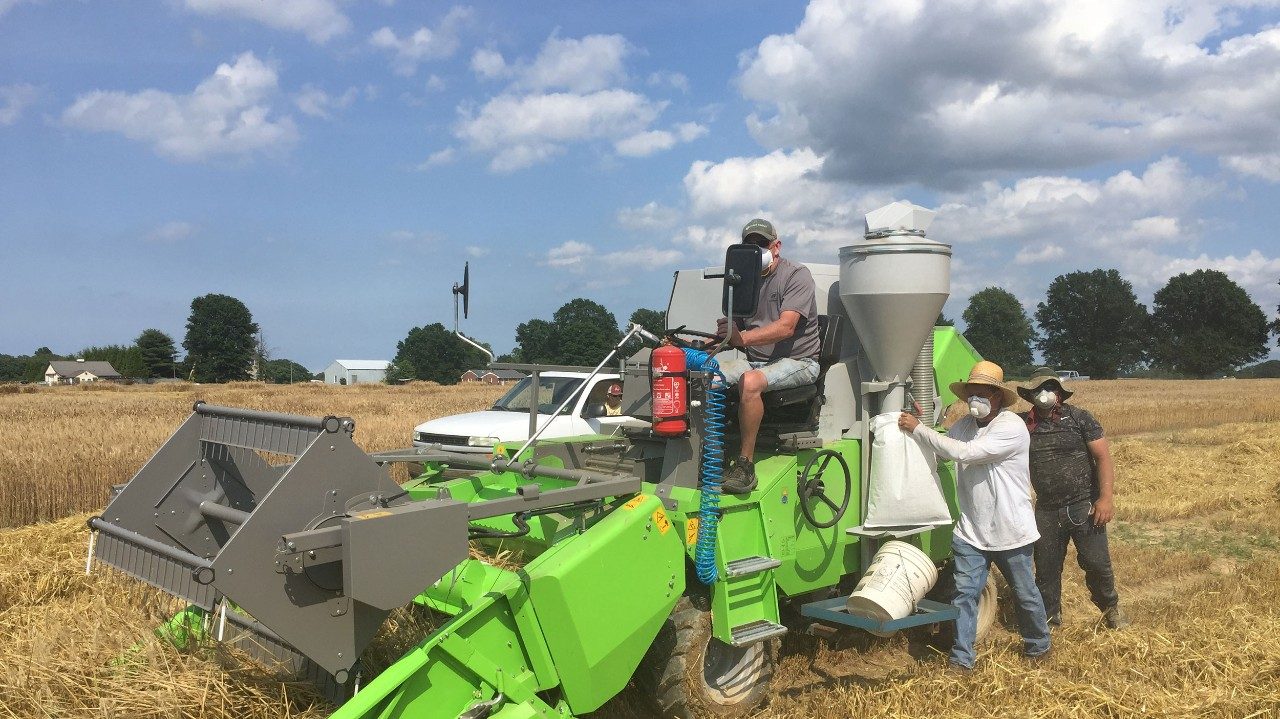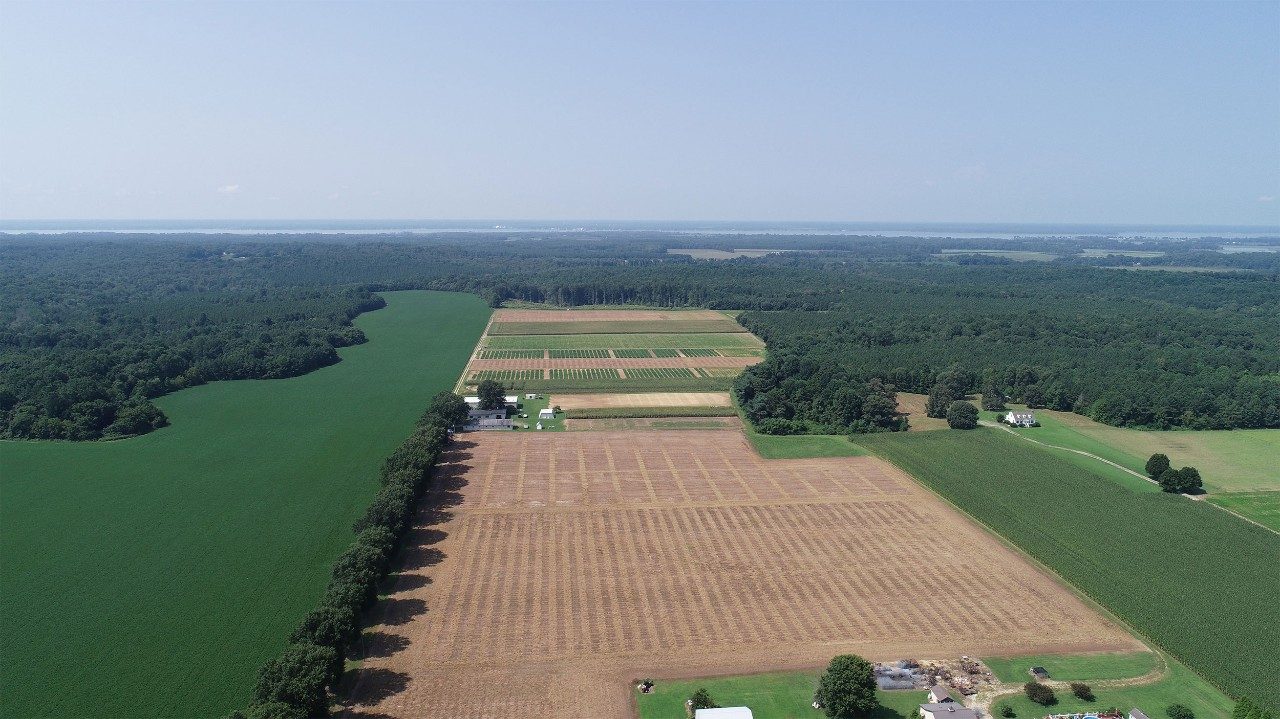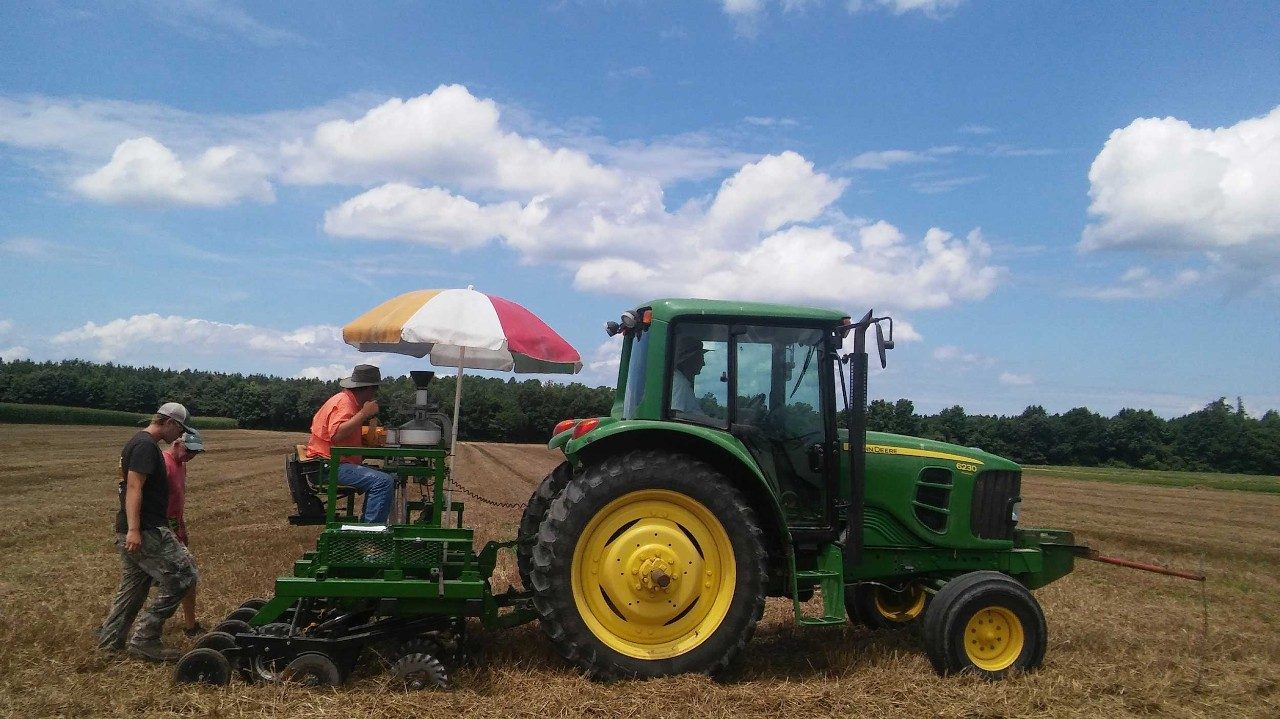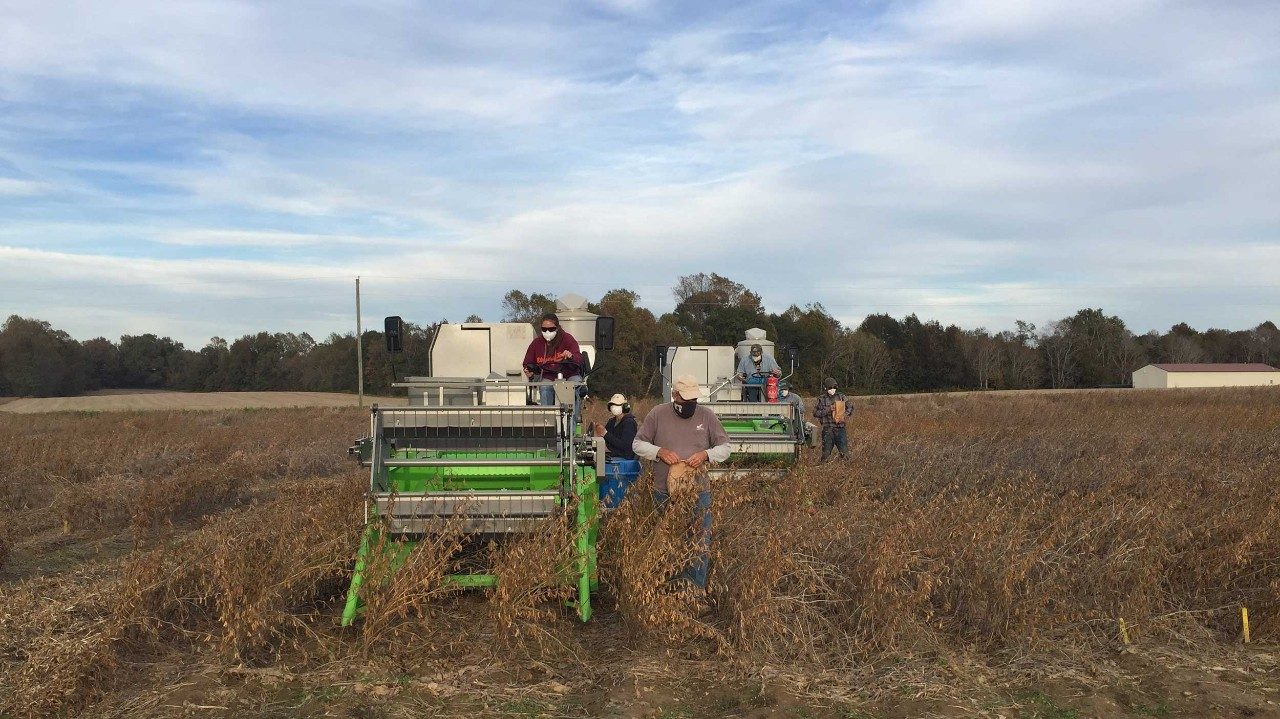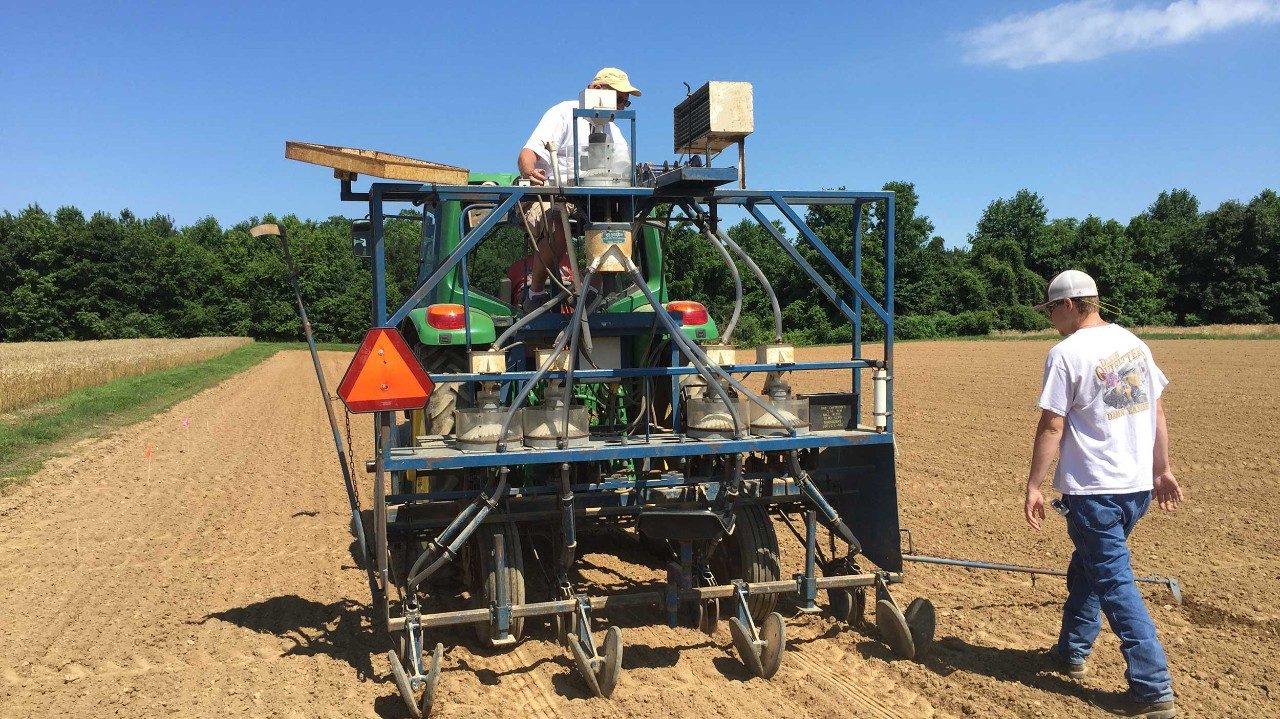 Drones to assist in nutrient management and assess disease progression
Weather station with real-time weather data
215 acres of crop land (53 acres owned by Virginia Tech, 162 acres leased)
Modern seed lab and shop space
Small grain and soybean industries
Small grain and soybean commodity boards
A current AREC research project involves using drone technology to assess Fusarium head blight (FHB) progression in wheat and barley.
Field assessment methodologies for evaluating FHB in small grains are very time- and resource-intensive. Therefore, breeders are limited to a single date to assess incidence and severity of the disease. In years of high disease pressure, it becomes increasingly difficult to adequately distinguish resistant, moderately-resistant, and susceptible lines. Having the ability to optically assess FHB with a drone can lead to more objective data and better disease resistance classification by calculating disease progress curves over several assessment times throughout the growing season. This will more accurately depict disease resistance and variety/fungicide efficacy than approaches that offer a single snapshot in time.
The project, led by Joseph Oakes, superintendent of the Eastern Virginia AREC, is conducted in collaboration with Carl Griffey, small grain breeder in the Virginia Tech School of Plant and Environmental Sciences, and Josh Fitzgerald, small grains post-doctoral research associate located at the Eastern Virginia AREC.
"Our goal with this project is to take advantage of drone imagery in order to more efficiently assess disease progression," Oakes said. "If successful, we will be able to more accurately characterize disease resistance in new wheat and barley breeding lines and bring better disease resistant lines to growers."