Virginia Seafood Agricultural Research and Extension Center
Welcome to the Virginia Seafood Agricultural Research and Extension Center in Hampton, VA.
Core research and Extension programs at the Virginia Seafood AREC focus on seafood safety, seafood quality of wild caught and cultured animals and products, business and marketing support for the commercial and aquaculture industries, engineering, thermal processing, intensive saltwater recirculating aquaculture, and education/ outreach for industry and consumers.  The Virginia Seafood AREC also has a strong international program in food safety, food quality, Good Aquaculture Practices (GAqPs), intensive recirculating aquaculture (RAS) larval production of marine species, RAS design, implementation, and development. 
Food science research and Extension programs focus on safety and quality issues associated with seafood products.  The Virginia Seafood AREC currently functions as a regional Hazard Analysis Critical Control Point (HACCP) training center.  Business and marketing programs focus on assisting the industry to become more economically competitive, and development of new coastal community development programs.  Engineering efforts focus on validation of pasteurization and retort cooking procedures, as well as audits of energy usage, resource allocation and waste management.  Recirculating aquaculture programs focus on closed system optimization and development, nutrition, feed alternatives, disease control for marine species.   Education and outreach programs (offered in both English and Spanish) focus on seafood safety and quality, sanitation programs, good manufacturing practices, HACCP, etc.  Additional education and outreach programs address engineering, business development, marketing, aquaculture; good aquaculture practices (GAqPs), aquaculture system design, and community development.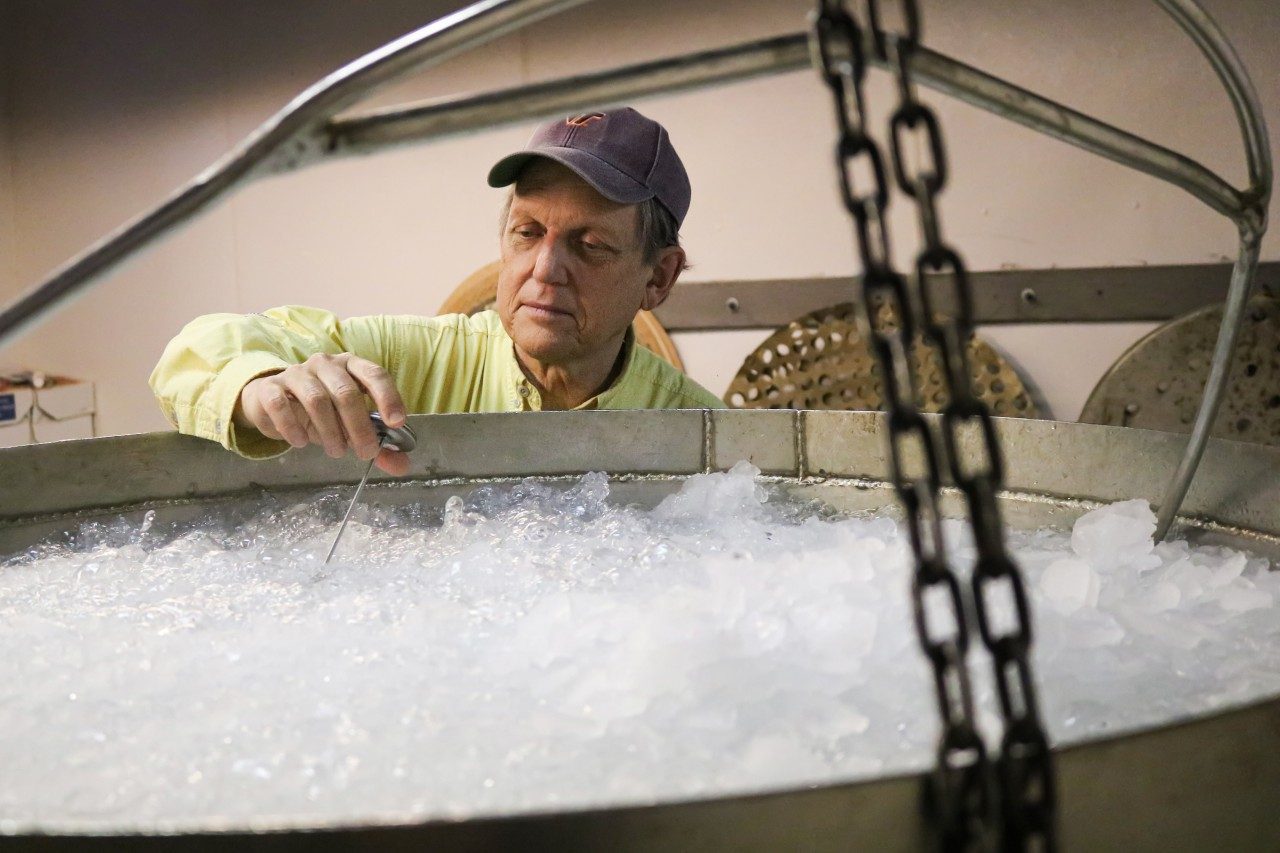 Food and seafood safety
Cellular agriculture
Alternative Proteins
Process validation
Engineering
Green energy
Aquaculture
Economics and marketing
Cell-based meat
Nanogas
Bioprinting
Microbiology lab
Cell culture lab
Recirculating aquaculture systems
Aquatic habitat systems
Classroom for teaching and training
Aquaculture
Seafood processors
Seafood distributors
Seafood retailers
Seafood end-users and consumers
Cellular agriculture industry