Virginia Seafood Agricultural Research and Extension Center
Welcome to the Virginia Seafood Agricultural Research and Extension Center in Hampton, VA.
Here at the Virginia Seafood AREC, we work to support the future of the historic seafood industry — in Virginia and beyond! Our extension specialists work with industry and research partners to respond to emerging needs and provide technical guidance to stakeholders in every level of the seafood supply chain. Recognized as a center of excellence for live feeds and hatchery production technologies, we work to advance aquaculture research and development. Our aquaculture program is highly adjustable and responsive to stakeholder needs, with the capacity to operate freshwater, brackish, and saltwater systems. 
In addition to fisheries research facilities and classrooms, on-site facilities include microbiological laboratories where researchers advance technology in cellular agriculture, alternative proteins, and sustainable food systems. Through technical assistance, process validation, value-added product development, training, and more, we help our stakeholders ensure the quality and safety of their products. Intrinsically interwoven with other core center programs, research in economics and marketing covers areas of business development, assessing regulatory challenges facing aquaculture producers, and capturing the economic impact of industry sectors.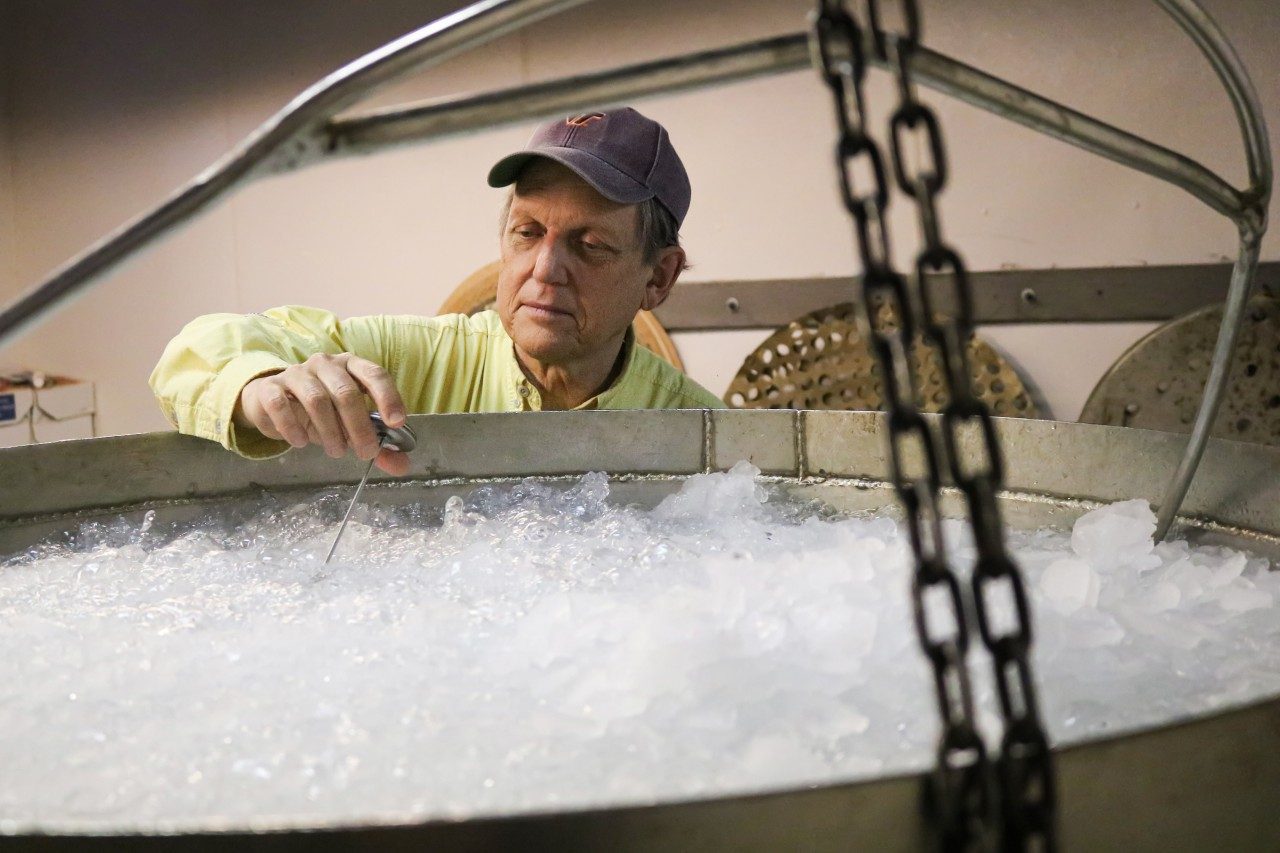 Food and seafood safety
Cellular agriculture
Alternative Proteins
Process validation
Engineering
Green energy
Aquaculture
Economics and marketing
Cell-based meat
Nanogas
Bioprinting
Microbiology lab
Cell culture lab
Recirculating aquaculture systems
Aquatic habitat systems
Classroom for teaching and training
Aquaculture
Seafood processors
Seafood distributors
Seafood retailers
Seafood end-users and consumers
Cellular agriculture industry
Inside the ARECs
Click on the image below to take a closer look at Virginia Tech's Agricultural Research and Extension Centers.