SHELLabrate oysters with the Virignia Seafood AREC and friends in downtown Hampton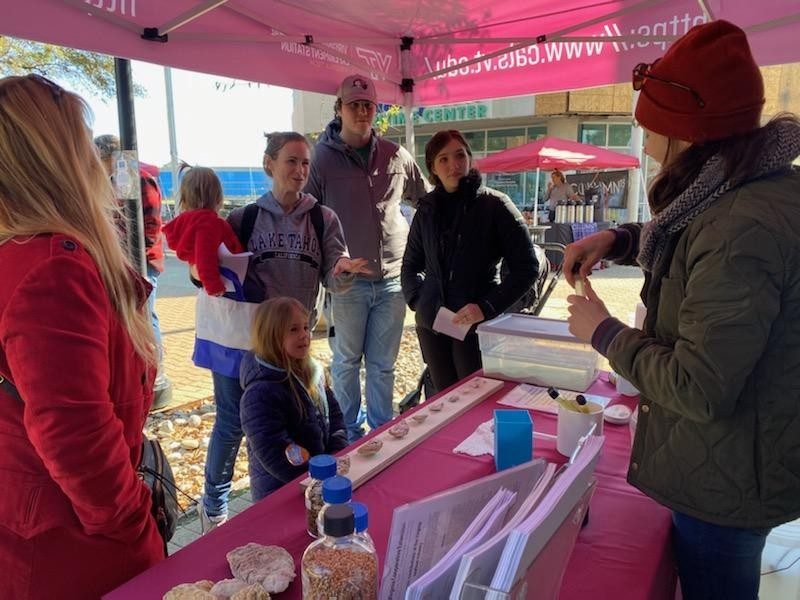 Communications Associate Keri Rouse and fellow staff and faculty taught event participants about oyster seed and the center's work supporting oyster hatcheries.
It is time to SHELLabrate! November is Virignia Oyster Month, and the Virginia Seafood AREC joined nearly 300 attendees at Shored Up's Shellabration Celebration. 
The event took place on November 19th at the docks at downtown Hampton. A booth showcasing the Virignia Seafood AREC's work adapting recirculating aquaculture systems with oyster hatcheries, and other ongoing research to support the seafood industry, was among the featured exhibits on all things oysters and the bay.